­Home | Research | Curriculum Vitae
---
Zaki Wahhaj
Funded Projects
---
<![if !vml]>
<![endif]>Child Marriage Law, Gender Norms and Marriage Customs
Funder: Economic Development and Institutions (DfID Research Programme)
Co-Investigators: Professor Niaz Asadullah, Dr Amrit Amirapu
Project Period: 2017-2019
Funding Amount: 52,000 GBP
The project examines whether marriage laws can affect marriage customs, specifically those relating to child marriage practices, in a setting where formal institutions are weak, and whether there are peer effects in this process. For this purpose the project will make use of a new child marriage law in Bangladesh, field experiments where rural women and men are given information about child marriage cases, and a number of measures designed to capture their beliefs and attitudes.
---
<![if !vml]>
<![endif]>Agricultural Insurance and Migrant Networks
Funder : International Initiative for Impact Evaluation
Co-PI: Dr Harounan Kazianga
Project Partners: Innovations for Poverty Action/PlaNet Guarantee
Project Period: 2016-2017
Funding Amount: 70,000 USD
The project investigates a new strategy for making rainfall index insurance available to small-holder farmers in rural Burkina Faso. Following a survey of rural farming households, urban migrants who share family ties with rural farmers were tracked and offered insurance policies to cover the rainfall risk of their farming relatives. Findings from the first phase of the project are discussed in a report here.
---
Female Schooling, Gender Norms and Long-term Opportunities of Rural Women in Bangladesh
<![if !vml]>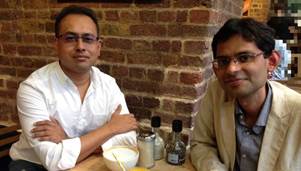 <![endif]>Funder: Australian Aid
Co-Investigator: Professor Niaz Asadullah
Project Partners: DATA/Brac University
Project Period: 2013-2016
Funding Amount: 576,000 AUD
The project explores a range of issues related to gender norms and social customs that affect economic opportunities and outcomes for rural women in Bangladesh, including female schooling, marriage, migration, labour force participation, fertility and investment in children. The project included a large-scale nationally representative survey of rural women which constitutes the 2014 Women's Life Choices and Attitudes Survey. Further information is available at www.integgra.org .
---
Return to main page